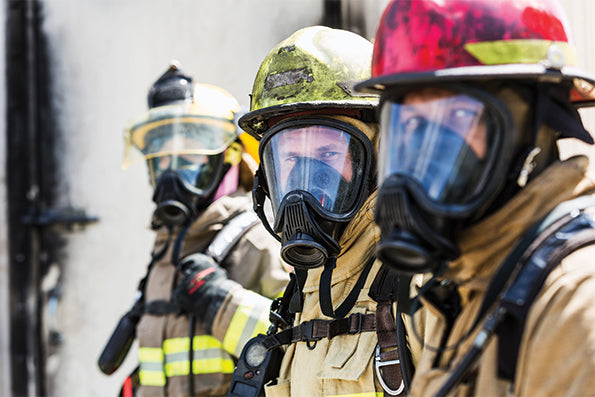 Reliability is literally a life and death decision
We take our offerings for our fire products and services seriously.
Fuego Fire Center is viewed by many as a national leader in PPE distribution and gear sales and one of the pioneers of NFPA 1851 Services. We have continued to work tirelessly to gain true understanding of what is important to our firefighters on the front line.
Your needs are our top priority, so we consistently expand our cutting-edge gear range plus provide faster turnaround and more convenient options to manage your Departments service needs.
Shop Station Wear

At The Fire Center the importance of station wear (both heat and flame resistant) it became clear to us early on. We support every type of fire department from those that utilize the Class-A traditional uniform style to the more recent polo and Nomex pants and casual t-shirt and shorts approaches offset with the right steel toed uniform boots.

5.11 Tactical 1/4 Zip Job Shirt (72534)

5.11 Tactical 1/4 Zip Job Shirt (72534)

5.11 Tactical Men's Tactical Cotton Canvas Pants (74251)

5.11 Tactical Men's Tactical Cotton Canvas Pants (74251)
News
2022 has brought a lot of changes and our new website is one of them! Enjoy the new easily to navigate firefighter apparel website! We offer all the major brands; if you can't find what you're looking for, don't hesitate to reach out to us by email for a quote!

Read more

One of the most important roles in firefighting that is played is the 

turnout gear

 or the 

firefighter clothing

. Turnout gear not only protects the firefighters from adverse conditions but also manages and maintains a standard thermal condition inside the clothing.

Read more

Fire service organizations and individual fire departments have become increasingly aware of the health and safety hazards posed by contaminant exposure, and have been working to educate the fire service about ways to reduce those risks.

Read more