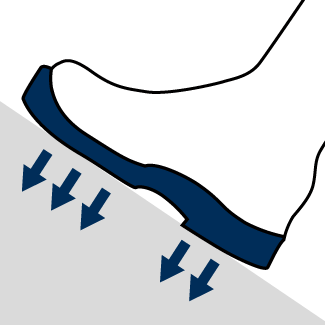 Keep your footing with HAIX® Anti-slip Sole
In the Black Eagle Tactical 2.0 FL high, no matter what the situation, you can rest assured you will stay on your feet. The distinctive tread design combined with the special rubber compound that goes into the Black Eagle® sole will maintain its traction on a wide variety of surfaces and in many types of weather, even when it's wet and cold. The high density midsole won't have you feeling every rock and stone either.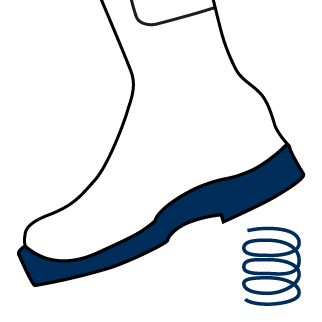 Supportive cushioning with HAIX® Absorption
The Black Eagle Tactical 2.0 FL high will keep you feeling comfortable when you are on the move all day. The built in cushioning in the sole acts as your shock absorption, effectively cushioning each step, while the energy return in the sole gives you extra spring in your step and helps reduce foot and leg fatigue.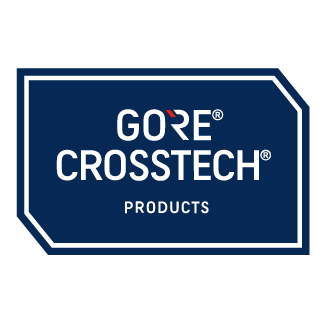 Keep yourself safe from dangerous fluids thanks to CROSSTECH® technology
Your job can expose you to dangerous situations. The CROSSTECH® technology in your Black Eagle Tactical 2.0 FL high's inner lining not only keeps your boot waterproof, it keeps you protected from potentially hazardous fluids like blood, body fluids and chemicals. Your feet stay dry, you stay safe.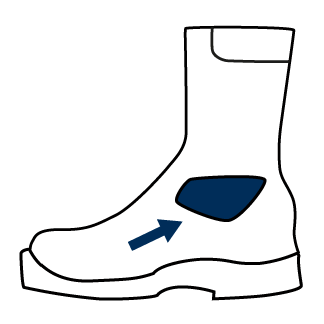 Protect your ankle area with the HAIX® Ankle Protector System
Your job can be physically demanding. You can find yourself having to run and jump with potential obstacles along the way. The HAIX® Ankle Protector System in the Black Eagle Tactical 2.0 FL high keeps those delicate bones in your ankle protected. As an added benefit, the ankle protector can act as a "brake" when having to crawl on angled surfaces.